"Swoon" Show Notes: Episode #68 – Ain't That a Shame: Shame & Intimate Relationships
Jeff Guenther, MS, LPC on Jun 28, 2020 in swoon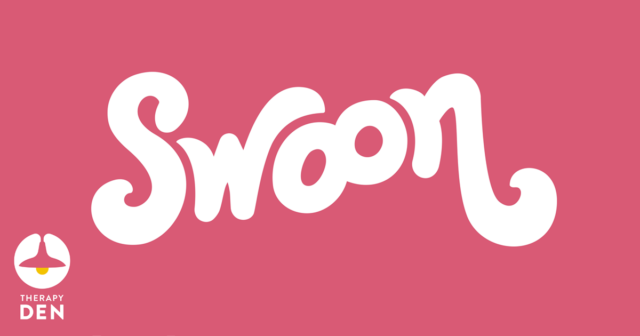 Shame is one of the greatest hurdles to connection and belonging in human relationships. It's a huge problem in human intimacy, sexual expression, and relationship repair. Tune in this week while Gina and Julie break down the barriers to connection.





This episode covers:
Why shame is a problem in partnerships and a barrier to intimacy
The difference between shame, guilt, regret, humiliation, and embarrassment
What to do about body shame
Two pathways to work through shame
How to tell who you can trust
Memorable Quotes
"Guilt is believing I made a mistake. Shame is believing I am a mistake."
"Shame moves us apart rather than closer to the people we love."
"Tell me about what you learned about yourself in your past relationships."
"When we keep things to ourselves we actually create more distance between us."
"The vast majority of us experience shame. So you're not actually alone even though it feels so isolating."
"Shame is like the monster in the dark under your bed. The more you think about it without looking the scarier it becomes. But once you turn on the light and actually look at it, it's not so scary."
"Not everyone is safe."
"Shame likes to show up when we're being vulnerable."
"If we can find a way to build safety around vulnerability the shame will start to go away."
"You don't have to be in self-love, but you want to be in self-acceptance and compassion."
"The more you stay in a silo, the more limited your view of what it normal will be."
"Give yourself permission to be slutty and gross."
Resources from the Podcast

Brene Brown The Gifts of Imperfection TED Talk
Brene Brown Listening to Shame TED Talk
Mindfulness-Based Self-Compassion, Kristin Neff
Action Steps
Ask yourself:
When have I struggled with shame?
What helps me be more compassionate with myself?
When do I feel comfortable naming the shame I am feeling?
What helps me feel safe being vulnerable with others?
How do I know when someone is safe to open up to? What experiences have informed my knowing?
Get support
Looking for coaching? Connect with Gina

Looking for a therapist in Oregon? Connect with Julie
Looking for other therapeutic support? Check out TherapyDen


Your Swoon hosts
Gina Senarighi, MS, MA, CPC is a sexuality counselor and communication consultant specializing in healthy boundaries, passionate relationships, jealousy, and infidelity. She supports non-traditional couples all over the world as a retreat leader and certified relationship coach.
Connect with Gina
Julie Jeske, LPC is a sex and relationship counselor. She has a private practice where she helps clients increase intimacy, ignite passion and deepen their connection to themselves and others. Julie especially loves to help women discover who they are sexually. Through counseling, online classes, or in-person retreats; her clients learn how to talk about their sexual and relationship desires, and explore ways to make them a reality.
Connect with Julie
Jeff Guenther
is a Licensed Professional Counselor in Portland, OR.
Website