"Swoon" Show Notes: Episode #30 – My Neck, My Back (Lick It): Oral Sex
Jeff Guenther, MS, LPC on Oct 06, 2019 in swoon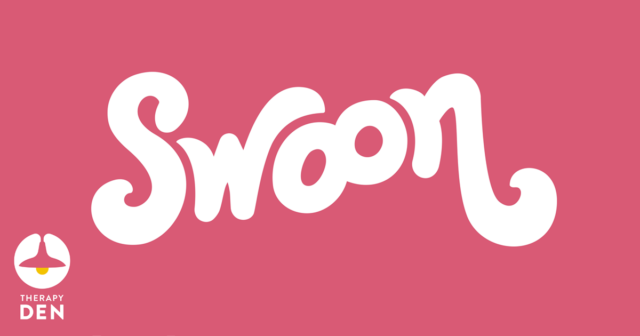 One of the most fun topics, and still most challenging to talk about in session is oral sex.
Julie and Gina break down some of the most common issues clients face when approaching the topic, and how to overcome them in your relationships.




This episode covers:
Why talking about oral sex is important
How to talk with your partner about oral sex
How to expand your sexual practices to include more and better oral sex
What to do if one of you isn't interested in oral sex
How to address the ick factor with oral sex in your relationships
What if you're one of the people who doesn't orgasm from oral sex
How to overcome barriers to having more oral sex
What you can do to get over body shame around oral sex
Memorable Quotes
"Put it in your mouth."
"Because of the way oral sex is presented in porn there can be a performance pressure for people that makes people second guess their ability, enjoyment or skill."
"Oral sex can be an avoidance tactic when people want to avoid other sex… How can we change that up so instead of obligation, avoidance or resignation it can give you energy instead of feeling like a drain."
"The sense of 'supposed' to or 'should' can be really problematic."
"It's really important just holistically around sex to remember everyone is an individual. And especially when it comes to something as intimate as oral sex, trust the person you are with to tell you what they or their body wants."
"People come into the sexual realm wanting to feel very confident and competent so they don't ask enough questions."
"There is so much opportunity for yummy erotic conversation here to explore the person you are enjoying, we don't have to have it all figured out."
"Talking about talking about it is really important."
"There is quite a diversity in the human body."
"If you're expecting it to taste like cotton candy you're going to be disappointed."
Resouces from the Podcast
Your Body is a Wonderland Swoon Episode
Sexual Communication Swoon Episode
Good Vibrations sexual education
A Woman's Touch Sex Education Madison, WI
Pleasure Chest Chicago & NYC Classes
Action Steps

Explore your own taste, smell, and pleasure
Talk about oral sex with intention. Thinking about and talking about it proactively can help you be prepared when one of your mouths is full.
What language do I like using or hearing about parts of my body?
What language do I like using or hearing about the actions I want?
What speeds up and/or slows down my arousal with oral sex?
What do I like best about giving oral sex?
What do I like most about receiving oral sex?

Your Swoon hosts
Gina Senarighi, MS, MA, CPC is a sexuality counselor and communication consultant specializing in healthy boundaries, passionate relationships, jealousy, and infidelity. She supports non-traditional couples all over the world as a retreat leader and certified relationship coach.
Connect with Gina
Julie Jeske, LPC is a sex and relationship counselor. She has a private practice where she helps clients increase intimacy, ignite passion and deepen their connection to themselves and others. Julie especially loves to help women discover who they are sexually. Through counseling, online classes, or in-person retreats; her clients learn how to talk about their sexual and relationship desires, and explore ways to make them a reality.
Connect with Julie
Jeff Guenther
is a Licensed Professional Counselor in Portland, OR.
Website