"Swoon" Show Notes: Episode #24 – Thank You, Next: How Not to Get Into the Same Bad Pattern Again & Again
Jeff Guenther, MS, LPC on Aug 25, 2019 in swoon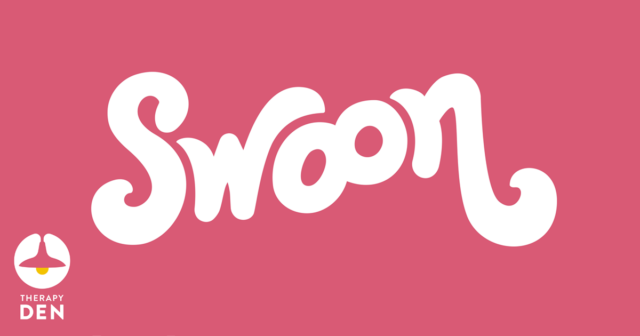 If you realize you've walked into the same relationship pattern over and over again (and most of us have) this episode is for you. Tune in to hear from Julie and Gina about breaking bad relationship patterns.




This episode covers:
How to identify the patterns you repeat- before you're playing them out AGAIN
Why these kinds of patterns show up over and over again.
How common it is to repeat relationship patterns- even the ones you don't really want.
What to do if you are in a familiar pattern.
Memorable quote:
"Unconscious factors are drawing us to similar experiences."
"It's an important personal shift to move from 'this person is a jerk." to ' how did I contribute to this dynamic?'."
"Not only are you elected to office, but you run for office."
"Change won't happen without personal accountability."
"Just changing who you are drawn to won't make a shift."
"Sometimes when you're used to chaos, calm can create uncertainty and feel uncomfortable."
"Chemistry is one of the few things I can't infuse into partnerships in my practice.. and too much chemistry can be problematic."
"We tend to think about relationships as all good or all bad, and there is much more complexity to our dating history."
Resouces from the Podcast
Swoon Podcast Attachment Episode
Mating in Captivity - Esther Perel
A General Theory of Love - Thomas Lewis
Loving Bravely - Alexandra Solomon
Attached - Amir Levine & Rachel Heller
Wired for Dating - Stan Tatkin
Action Steps

Draw up your relationship timeline with names and dates on the left. On the right look at how they started and how each relationship ended. Note any themes, patterns or common characteristics. And ask what you learned or what you would do differently if you had the relationship over again? How did those dynamics serve you at the time?
Notice the places where you tend to think a relationship is all bad or all good and challenge yourself to dig deeper. What did you learn? What parts of that relationship would you like to keep moving forward? What would you let go of?
When thinking about dating and new relationships ask yourself: how do I want to show up? What kind of partner am I? What do I have to share with/offer a partner?
What was I learning in my last relationship?
Your Swoon hosts
Gina Senarighi, MS, MA, CPC is a sexuality counselor and communication consultant specializing in healthy boundaries, passionate relationships, jealousy, and infidelity. She supports non-traditional couples all over the world as a retreat leader and certified relationship coach.
Connect with Gina
Julie Jeske, LPC is a sex and relationship counselor. She has a private practice where she helps clients increase intimacy, ignite passion and deepen their connection to themselves and others. Julie especially loves to help women discover who they are sexually. Through counseling, online classes, or in-person retreats; her clients learn how to talk about their sexual and relationship desires, and explore ways to make them a reality.
Connect with Julie
Jeff Guenther
is a Licensed Professional Counselor in Portland, OR.
Website