"Swoon" Show Notes: Episode #51 – Love Story - The Space Between: Orgasm Gap
Jeff Guenther, MS, LPC on Mar 01, 2020 in swoon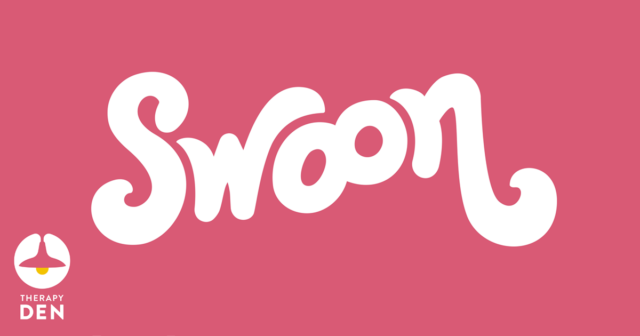 There is a HUGE statistical gap in the orgasmic experience of heterosexual men and their female partners. Today we're going to focus on the ways you can decrease the gap- and ensure your straight female partner gets there.





This episode covers:
What is the orgasm gap?
What research is showing us about women's orgasmic experience in heterosexual relationships
Several ways to decrease the space between partners' experiences
Ideas to get your lady partner off more reliably
Memorable Quotes
"More years of life increases the likelihood you've had an opportunity to masturbate, and practicing self-pleasure increases the likelihood you know how to get yourself off ."
"Thoughtfulness and creativity in lesbian relationships improves pleasure reliability for women."
"More foreplay, arousal, and erotic playtime increases the arousal and helps partners relax more to improve the likelihood of female orgasm."
"Having communication back and forth before, during, and after sexual connection helps women have a more reliable orgasm."
"How do we get people talking more about their sexual needs, wants, and desires? How can we increase masturbation practices so people explore their bodies? How can we help people get more creative about their arousal play? How do we get people to stop focusing on penis-in-vagina sex as the pinnacle of sexual experience for every partner."
"When we view penis in vagina sex as the norm and forget clitoral stimulation we're ignoring biology, we're ignoring science, and just paying attention to the norm."
"Clitoral stimulation pretty much needs to be centered in your sexual practice if you want to get there."
"We tend to focus on 'the right way to have sex' defined as a way that serves one body type better than the other."
"If you're not having an orgasm from just having something inside your vagina there's nothing wrong with you."
"It's not a character flaw, it's anatomy."
"Don't discount the kind of orgasm you're having."
"Focus on what gets you off, what feels good, not what you think it should look like. Widen the scope of what this gets to look like so that both people in the scenario are experiencing more pleasure."
Resouces from the Podcast
Swoon Sexual Communication Episode
Action Steps
Start a masturbation practice
Practice centering your pleasure and allowing your partner to center your pleasure

You can find a therapist at TherapyDen.

Your Swoon hosts
Gina Senarighi, MS, MA, CPC is a sexuality counselor and communication consultant specializing in healthy boundaries, passionate relationships, jealousy, and infidelity. She supports non-traditional couples all over the world as a retreat leader and certified relationship coach.
Connect with Gina
Julie Jeske, LPC is a sex and relationship counselor. She has a private practice where she helps clients increase intimacy, ignite passion and deepen their connection to themselves and others. Julie especially loves to help women discover who they are sexually. Through counseling, online classes, or in-person retreats; her clients learn how to talk about their sexual and relationship desires, and explore ways to make them a reality.
Connect with Julie
Jeff Guenther
is a Licensed Professional Counselor in Portland, OR.
Website