"Swoon" Show Notes: Episode #71 – What I Want: Fetish & Fantasy
Jeff Guenther, MS, LPC on Jul 19, 2020 in swoon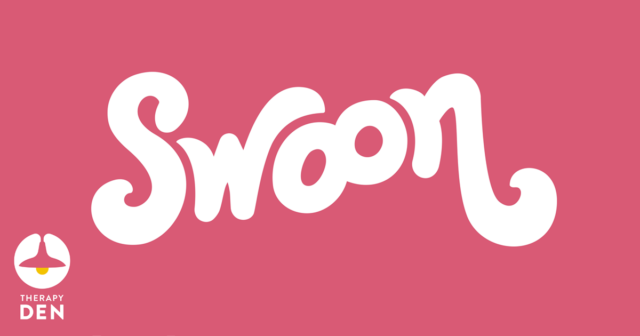 In their combined 23 years as sex therapists Julie and Gina have seen a wide range of sexual interests. Today we're talking about some of the more creative dreams folks have and how exploring fantasy can help you connect more intimately.





This episode covers:
Why people don't talk about fetish and fantasy enough.
The difference between kink, fetish, and fantasy.
What to do if what you're into feels a little dangerous.
Why some partners experience fantasy so differently.
Memorable Quotes

"Everybody is a weirdo and totally normal all at the same time."
"What feels normal to each and every person is comepletely different."
"The more you can have some flexibility around what you want and need sexually the way it is to get those needs met. Sometimes fetish feels really rigid."
"Fetish can feel limiting when it becomes inflexible."
"Things that are outside of your arousal template might feel weird. That might be because it's arousing, exciting, overwhelming, and/or dangerous. Sit with that feeling a bit and see what you can learn from it."
"It is okay to be creative and imaginative in your erotic play. We work with people to help them expand one to ternty five steps outside their typical comfort zone. There can be some really good stuff in those steps."
"Practicing saying the words can help you feel way more comfortable. Most of us haven't worked on our sexual vocabulary."
"Sometimes people fantasize about things they would never want to do. Just because you think it or it turns you on doesn't mean you need to do it, will do it, or should do it."
"You don't have to share every fantasy with your partner."
"If you notice the things you fantasize about are creating distance in your relationship, or you find yourself being deceptive, or holding back on things that could bring you closer notice that."
"There are lots of reasons why people fantasize about certain things. There are lots of people who can help you discern WHY these things are intersting for you. I am more concerned with how it impacts your relationship."
"When I share with my partner am I making a request or sharing information?"
"Fantasy is a way to be curious and creative and reminisce, connect to a version of yourself and bring you closer."
"You can fantasize and it's totally safe. As long as it's not interrupting your life or relationships. You have full permission to fantasize about what you want.. Just check with other people if you want to share them with others."
Resources from the Podcast

The Ethical Slut, Third Edition: A Practical Guide to Polyamory, Open Relationships, and Other Freedoms in Sex and Love by Janet W. Hardy (Author), Dossie Easton (Author)
The New Topping Book by Dossie Easton and Janet Hardy
The New Bottoming Book by Janet W. Hardy and Dossie Easton
Love More Fight Less, Communication Workbook for All Couples, Gina Senarighi
Action Steps
Get support
Looking for coaching? Connect with Gina

Looking for a therapist in Oregon? Connect with Julie
Looking for other therapeutic support? Check out TherapyDen


Your Swoon hosts
Gina Senarighi, MS, MA, CPC is a sexuality counselor and communication consultant specializing in healthy boundaries, passionate relationships, jealousy, and infidelity. She supports non-traditional couples all over the world as a retreat leader and certified relationship coach.
Connect with Gina
Julie Jeske, LPC is a sex and relationship counselor. She has a private practice where she helps clients increase intimacy, ignite passion and deepen their connection to themselves and others. Julie especially loves to help women discover who they are sexually. Through counseling, online classes, or in-person retreats; her clients learn how to talk about their sexual and relationship desires, and explore ways to make them a reality.
Connect with Julie
Jeff Guenther
is a Licensed Professional Counselor in Portland, OR.
Website