"Swoon" Show Notes: Episode #61 – I Touch Myself: Masturbation May!
Jeff Guenther, MS, LPC on May 10, 2020 in swoon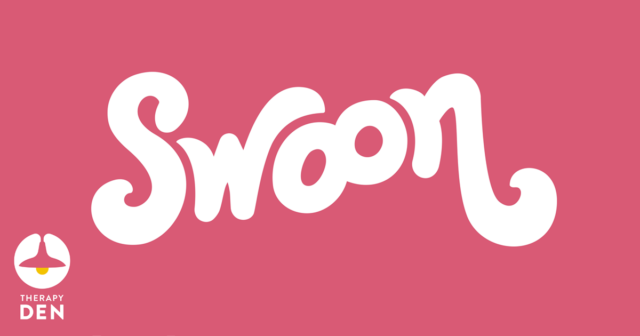 May is International Masturbation Month! On this episode of Swoon, Julie and Gina answer listeners' questions about masturbation and also talk about all of the benefits of self pleasure.





This episode covers:
How do we find time/space to masturbate?
How to navigate alone time when you live with other people
What do you do when masturbation feels like a chore?
The ways masturbation affects desire, arousal and partnered sex
At what age do you talk to your kids about masturbation and how do you do it?
The health benefits of masturbation
How masturbation can help with mood, stress and tension during the pandemic
Memorable Quotes
"Masturbation does not take that long, people! You don't have to make it this whole long elaborate thing."

"When we make orgasm the goal, that limits the likelihood that we are going to do it. Just spend some time with yourself."

"The number one homework that I give clients to do, that they don't do, is masturbation."

"My partner feels like I'm cheating if I masturbate."

"One of the reasons we talk about masturbation is To Feel Good!"

"Now I'm on my masturbation soap box. I'm all worked up and gesticulating wildly over here about the importance of masturbation."

"Everyone has their own belief systems about masturbation and why we do it. There are still a lot of people who believe you only masturbate if you don't have a partner you can have sex with. That doesn't have to be the case."

"Things we enjoy can feel like a chore."

"One of the things clients talk to me about, is when a parent discovered them masturbating and shamed them for it."

"Sex and sexuality is an extension of all the other values you are teaching your kids."

"The talk is one thing, your walk as a parent is another."

"I just want to give another shout out to my friend masturbation, especially during this pandemic."

"We are very pro masturbation on this podcast...because we are pro pleasure and sexual empowerment."
Resouces from the Podcast
Sex Positive families on Instagram or Facebook

Beyond the Birds and Bees book
Planned Parenthood Sex Education
Action Steps
GO TOUCH YOURSELF!

Get support
Looking for coaching? Connect with Gina

Looking for a therapist in Oregon? Connect with Julie
Looking for other therapeutic support? Check out TherapyDen


Your Swoon hosts
Gina Senarighi, MS, MA, CPC is a sexuality counselor and communication consultant specializing in healthy boundaries, passionate relationships, jealousy, and infidelity. She supports non-traditional couples all over the world as a retreat leader and certified relationship coach.
Connect with Gina
Julie Jeske, LPC is a sex and relationship counselor. She has a private practice where she helps clients increase intimacy, ignite passion and deepen their connection to themselves and others. Julie especially loves to help women discover who they are sexually. Through counseling, online classes, or in-person retreats; her clients learn how to talk about their sexual and relationship desires, and explore ways to make them a reality.
Connect with Julie
Jeff Guenther
is a Licensed Professional Counselor in Portland, OR.
Website