"Swoon" Show Notes: Episode #83 – No More Drama: What The Bachelorette Can Teach Us About Love
Jeff Guenther, LPC on Oct 18, 2020 in swoon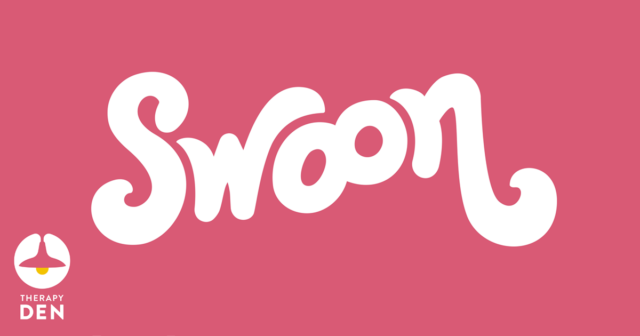 Have you ever wanted to listen to couples and sex therapists' breakdown of the most successful romance reality show? Well, Gina and Jeff finally convinced Julie to join Bachelor Nation. Sit back and enjoy some lessons in romantic "real life" entertainment.





This episode covers:
What are the "right reasons" for dating?
What is real and what is fake about the Bachelorette?
What is wrong with the Bachelorette/Bachelor as a show?
What three screening dates are guaranteed to tell you if a date is a lifelong love?
What about love at first sight?
Why keep trying the same dating method if it's never worked?
What is positive projection?
Memorable quotes
"There is no better propaganda for white supremacist cis-hetero patriarchy than the Bachelor/Bachelorette franchise."
"Are you watching for the right reasons?"
"This is excellent escapism. Escape with us."
"The whiplash from the biggest break up of their life to turn around to get engaged ten minutes apart on national TV is a lot."
"There are several amazing tropes that get played out over and over again."
"How's that working for you, Jeff?"
Resources from the Podcast

Swoon Episode: You Can't Hurry Love: Dating in Real Life
Swoon Episode: Dating during a pandemic
Action Steps
Do some personal introspection to get clear about what you really want in terms of dating or a relationship. Then starting making choices that are in alignment with that.
Get support
Looking for coaching? Connect with Gina

Looking for a therapist in Oregon? Connect with Julie
Looking for other therapeutic support? Check out TherapyDen


Your Swoon hosts
Gina Senarighi, MS, MA, CPC is a sexuality counselor and communication consultant specializing in healthy boundaries, passionate relationships, jealousy, and infidelity. She supports non-traditional couples all over the world as a retreat leader and certified relationship coach.
Connect with Gina
Julie Jeske, LPC is a sex and relationship counselor. She has a private practice where she helps clients increase intimacy, ignite passion and deepen their connection to themselves and others. Julie especially loves to help women discover who they are sexually. Through counseling, online classes, or in-person retreats; her clients learn how to talk about their sexual and relationship desires, and explore ways to make them a reality.
Connect with Julie
Jeff Guenther
is a Licensed Marriage & Family Therapist in Ashville, NC.