"Swoon" Show Notes: Episode #53 – Staying Connected When Things Are Scary - Love in a Time of COVID-19
Jeff Guenther, MS, LPC on Mar 15, 2020 in swoon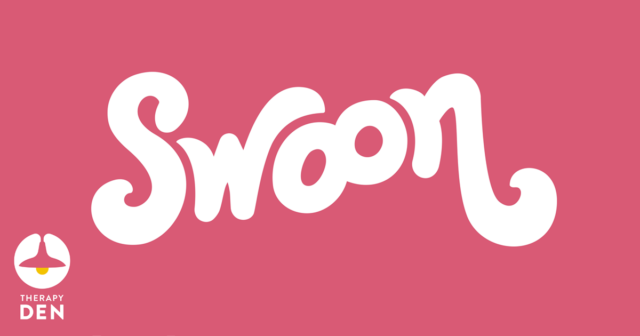 Everyone is talking about the current coronavirus pandemic- and with good cause. But for most of us, it's causing enormous stress to live in this kind of global uncertainty. Listen in as Gina and Julie talk about how to stay connected during really challenging times.





This episode covers:
How do I stay connected with myself?
How do I stay connected with intimate partners and family?
How do I stay connected to far off community and supporters?
Memorable Quotes
"Part of what we often talk about is how important it is to feel relaxed and safe in order to experience pleasure sexually and right now feeling unsafe and anxious is becoming a norm for many people."
"Even with all the given circumstances, ask yourself, ' Where can I find pleasure?"
"You denying your joy and pleasure isn't going to help anyone."
"This is well beyond our control. There's not much we can actually DO to control our anxiety in the current climate of uncertainty. Focus on the things you can control; wellness practices, connection to loved ones, etc."
"Can I show up for myself reliably with warmth?"
"Try not to go tot he extreme. Don't go to "it's totally fine, everyone is blowing this out of proportion." and we don't want to go to "the world is gonna end." What's hard is that there's no advice for the extreme financial strain some people might feel."
"Those of us who have more privilege or resources now is the time to show up and share. We have to show up for each other."
"Know your self-care tools and it's okay to check out, be lazy, Netflix and chill, scroll social media and check out a little bit if it feels good. You don't have to be present to all the pain and existential dread people are feeling in the world all the time. Allow yourself space to zone out/check out for your health."
Resouces from the Podcast
Live Awake Podcast
Insight Timer
Comfort in Uncertainty
When Things Fall Apart
Action Steps
Reach out to someone this week.
Make a list of three anxiety interrupters and write it down in a location you can find when and if your anxiety spikes. Make sure you and your supporters know where to find it if really strong emotions come up.
Ask how you can be there for yourself and others with warmth and reliability?
Subscribe to the podcast, leave us a review, and message us your questions about sex, intimacy, and relationships.

Your Swoon hosts
Gina Senarighi, MS, MA, CPC is a sexuality counselor and communication consultant specializing in healthy boundaries, passionate relationships, jealousy, and infidelity. She supports non-traditional couples all over the world as a retreat leader and certified relationship coach.
Connect with Gina
Julie Jeske, LPC is a sex and relationship counselor. She has a private practice where she helps clients increase intimacy, ignite passion and deepen their connection to themselves and others. Julie especially loves to help women discover who they are sexually. Through counseling, online classes, or in-person retreats; her clients learn how to talk about their sexual and relationship desires, and explore ways to make them a reality.
Connect with Julie
Jeff Guenther
is a Licensed Professional Counselor in Portland, OR.
Website