"Swoon" Show Notes: Episode #116 Listener Question: Making Friends as Adults
Jeff Guenther, LPC on Jun 06, 2021 in swoon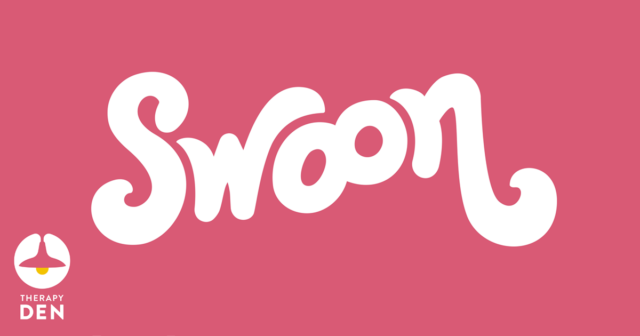 In today's Swoon podcast episode we're talking about making friends as adults- and in the sort-of-post-pandemic world we're living in.
You know who you are, leave us a voicemail with your sex, intimacy, and relationship questions at 971-202-0969.




This episode covers:
How to make friends as adults
Where to meet people
How to determine friendship boundaries that work for you
Memorable quotes
"We've really reprioritized our relationships at this point."
"Differences have been highlighted during the pandemic. And for some of us that makes it hard to connect in the same way."
"This is a great time to take inventory of what we're really wanting in close relationships in our life."
"Lots of friends with lots of interests is the goal here."
"If you think about where you want different friends, or what you want to connect around that can give you information about where you want to look for them."
"Much like your marriage/romance partner, it's unlikely that you're gonna find a friend who meets all your needs all the time."
"If you meet someone it's an added bonus."
Resources from the Podcast

Swoon Episode #31: Thank You For Being A Friend
Swoon Episode #75: Real Friends
Action Steps
Put yourself out there once this week, online or in person, to meet someone new!
Leave your relationship and/or intimacy question on our voicemail and we'll address it on a future show: 971-202-0969!
Hire a therapist or a coach
Looking for professional relationship support? Connect with Gina
Looking for a therapist in Oregon? Connect with Julie
Get support

Join Julie and Gina for the Best Sex of Your Life in 2021
Love More Fight Less: A Relationship Workbook, Gina Senarighi

Your Swoon hosts
Gina Senarighi, MS, MA, CPC is a sexuality counselor and communication consultant specializing in healthy boundaries, passionate relationships, jealousy, and infidelity. She supports non-traditional couples all over the world as a retreat leader and certified relationship coach.
Connect with Gina
Julie Jeske, LPC is a sex and relationship counselor. She has a private practice where she helps clients increase intimacy, ignite passion and deepen their connection to themselves and others. Julie especially loves to help women discover who they are sexually. Through counseling, online classes, or in-person retreats; her clients learn how to talk about their sexual and relationship desires, and explore ways to make them a reality.
Connect with Julie

Jeff Guenther
is a Licensed Marriage & Family Therapist in Ashville, NC.