"Swoon" Show Notes: Episode #31 – Thank you for being a friend: Friendship and Platonic Love
Jeff Guenther, MS, LPC on Oct 12, 2019 in swoon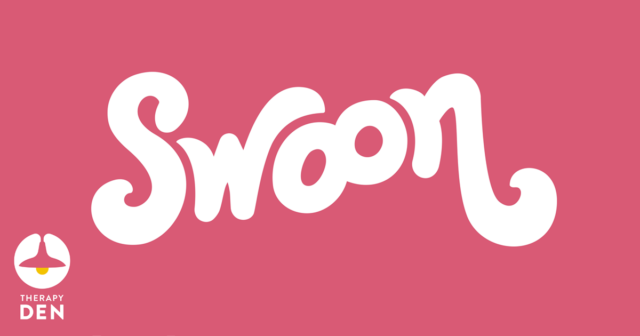 Our culture often puts an emphasis on romantic love and "finding the one." Today on Swoon Julie and Gina talk about the importance of friendship and the value of platonic love. They are also celebrating their friendaversary and share a bit about how they became friends and what they do now to tend their friendship while living in different states.





This episode covers:
The importance of friendship and platonic love
The things we can get from friendship that we may not get from romantic love
How (and where) to make new friends
How to maintain friendships
The current epidemic of loneliness
Friendship break-ups
The skills that are needed in friendship (many of the same skills we need for romantic relationships)
The ways we can grow and heal through our friendships
Memorable Quotes
"I had a lot of friends and then I got a job and a partner and kids and I haven't maintained my friendships and now I feel lonely."
"It's hard to focus all our energy on one person, it can be lot of pressure on one relationship."
"The current configuration of many people's lives can be pretty isolating."
"Making friends can feel like a risk, like dating."
"Don't be afraid to use technology to stay in touch."
"Not every interaction is going to lead to friendship, just like not every interaction is going to leave to a love connection."
"Get out there. You're not going to meet people in your house."
"It takes energy and effort, friends don't just sit there and wait for you to call on them when you need them. You have to invest in friendships too."
"Just like it happens in romantic relationships, you can get your heart broken and swear off friendship."
"We learn about ourselves through relationships. – We can heal through our friendships too."
Resouces from the Podcast
The Relationship Cure: A 5 Step Guide to Strengthening Your Marriage, Family, and Friendships by John Gottman
"Swoon" Episode #16 – You Can't Hurry Love: Dating in Real Life
Action Steps
If you want to make friends -
Sa, " hi." to someone, attend an event, or join a group.
If you want to work on maintaining friendships -
Reach out
Ask them how their heart is.

Your Swoon hosts
Gina Senarighi, MS, MA, CPC is a sexuality counselor and communication consultant specializing in healthy boundaries, passionate relationships, jealousy, and infidelity. She supports non-traditional couples all over the world as a retreat leader and certified relationship coach.
Connect with Gina
Julie Jeske, LPC is a sex and relationship counselor. She has a private practice where she helps clients increase intimacy, ignite passion and deepen their connection to themselves and others. Julie especially loves to help women discover who they are sexually. Through counseling, online classes, or in-person retreats; her clients learn how to talk about their sexual and relationship desires, and explore ways to make them a reality.
Connect with Julie
Jeff Guenther
is a Licensed Professional Counselor in Portland, OR.
Website