"Swoon" Show Notes: Episode #114 Relationship assumptions and how to shift them copy
Jeff Guenther, LPC on May 23, 2021 in swoon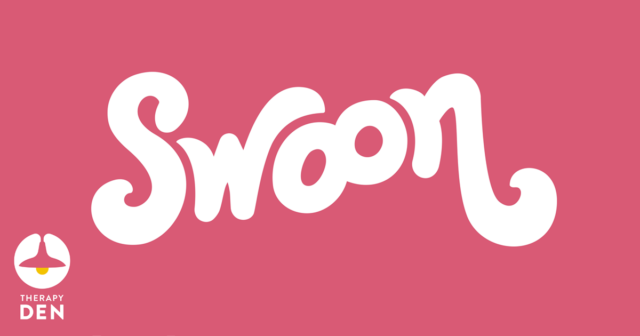 This week on Swoon, Julie and Gina answer a listener's question about what to do if you want something sexually but your partner isn't into it.

If you have a question you want addressed on a future episode, leave us a voicemail at 971-202-0969.




This episode covers:
What if you want to receive oral sex and your partner doesn't want to give it?
Reasons someone might not want to give oral sex.
What if there is something you really want sexually and your partner isn't into it?
How to create a bridge when you want something and your partner doesn't.
Different options to explore if you worry that you and your partner are sexually incompatible.
What to do if what you want is a "Hard No" for your partner.
Memorable quotes
"When we feel incompetent in general, that is very vulnerable. When we feel incompetent about sex, who are we going to talk about it with?"
"Porn isn't going to be able to give you the tutorial that you are going to need for a lot of different bodies."
"There can be a lot of judgement about oral sex that people might grow up hearing."
"Is it that you just don't like it? Or is it that you were taught to think that it's not OK?"
"I don't want to shame someone for their preferences. I don't want to shame someone for wanting something and I don't want to shame someone who doesn't want it. I just want to explore why. Why do you want it? And why don't you want to do it?"
"The more we get clear about the why, the more we might find a solution to work around it."
"There are lots of ways to get needs met that still can support and center the relationship."
"When I want something and my partner doesn't, it's easy to wonder if we are incompatible."
"The more we explore the why for both parties, the more likely we are to find a bridge."
"Am I willing to be in a relationship where I don't get this need met?"
"We don't get all of our needs met, in any relationship."
"It's painful when you have to make a decision about whether you are going to give up something you really want."
"If this is going to create resentment on either side, now we have a bigger problem."
Resources from the Podcast

Swoon Episode #30 – My Neck, My Back (Lick It): Oral Sex
Swoon Episode #49 - Are we Sexually Incompatible
Swoon Episode #63 – I Want it That Way: Asking for what you want sexually.
Swoon Episode #103 – Wrecking Ball: The Four Horsemen & Resentments in Relationship
She Comes First: The Thinking Man's Guide to Pleasuring a Woman (Kerner)
Passionista: The Empowered Woman's Guide to Pleasuring a Man (Kerner)
Action Steps
Talk to your partner about your "Why" - Why do you want the thing you want or why don't you want to do the thing your partner wants.
Leave your question on our voicemail so we can address it on a future show: 971-202-0869!
Hire a therapist or a coach
Looking for professional relationship support? Connect with Gina
Looking for a therapist in Oregon? Connect with Julie
Get support

Join Julie and Gina for the Best Sex of Your Life in 2021
Love More Fight Less: A Relationship Workbook, Gina Senarighi

Your Swoon hosts
Gina Senarighi, MS, MA, CPC is a sexuality counselor and communication consultant specializing in healthy boundaries, passionate relationships, jealousy, and infidelity. She supports non-traditional couples all over the world as a retreat leader and certified relationship coach.
Connect with Gina
Julie Jeske, LPC is a sex and relationship counselor. She has a private practice where she helps clients increase intimacy, ignite passion and deepen their connection to themselves and others. Julie especially loves to help women discover who they are sexually. Through counseling, online classes, or in-person retreats; her clients learn how to talk about their sexual and relationship desires, and explore ways to make them a reality.
Connect with Julie

Jeff Guenther
is a Licensed Marriage & Family Therapist in Ashville, NC.