"Swoon" Show Notes: Episode #103 – Wrecking Ball: The Four Horsemen & Resentments in Relationship
Jeff Guenther, LPC on Mar 07, 2021 in swoon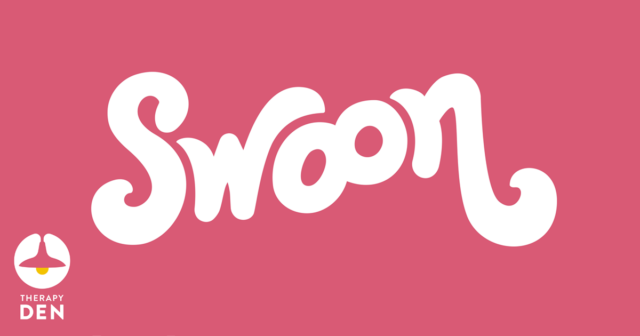 For so many people tiny resentments build over years and lead couples to be distant and contemptuous. In today's episode, Julie and Gina are gonna spell out the research from the Gottman Institute on the Four Horsemen and resentments in relationships- and what you need to do about them.





This episode covers:
What is the difference between disappointment and resentment?
Why avoiding disappointment is an issue in relationships.
What are the Four Horsemen of the Relationship Apocalypse (and what should you do about them)?
How is criticism different from contempt?
What is the number one predictor of divorce?
What are the antidotes to the Four Horsemen?
Memorable quotes
"You can't do relationship long-term if you're not gonna deal with disappointment."
"If you show up late and I'm disappointed is different than you showing up late and I think you don't respect me."
"Sometimes what's really confusing, is when someone has an expectation and they never speak it, and then they're pissed it doesn't happen."
"One of the things we see all the time is that people need to communicate more all the time about what they're wanting and needing."
"Unmet needs will lead to resentment."
"When words and actions don't line up that can lead to resentment over time."
"I want to be happier in my life often gets blamed on a partner."
"We romanticize the idea of having someone read our mind and no one can give you what you want until you tell them what you want. Exactly what you want."
"You have to make plans to move through resentment and sometimes do a lot of healing or it's not gonna disappear."
"There's nothing magical that will make resentment go away. You have to do work."
"Contempt is the number one predictor of divorce."
Resources from the Podcast

Join Julie and Gina for the Best Sex of Your Life in 2021
We Can Work It Out: Relationship Agreements
The Relationship Cure, Dr. John Gottman
Love More, Fight Less: Communication Skills Every Couple Needs: A Relationship Workbook for Couples by Gina Senarighi

Action Steps
Begin a daily appreciation ritual with your partner.
Start to notice when you're blaming or finger-pointing and practice taking ownership of your own actions.
Join Julie and Gina for the Best Sex of Your Life in 2021

Get Gina's book on communication.
Hire a therapist or a coach
Get support
Sparkle: A Relationship Refresh for 2021
Love More Fight Less: A Relationship Workbook, Gina Senarighi

Your Swoon hosts
Gina Senarighi, MS, MA, CPC is a sexuality counselor and communication consultant specializing in healthy boundaries, passionate relationships, jealousy, and infidelity. She supports non-traditional couples all over the world as a retreat leader and certified relationship coach.
Connect with Gina
Julie Jeske, LPC is a sex and relationship counselor. She has a private practice where she helps clients increase intimacy, ignite passion and deepen their connection to themselves and others. Julie especially loves to help women discover who they are sexually. Through counseling, online classes, or in-person retreats; her clients learn how to talk about their sexual and relationship desires, and explore ways to make them a reality.
Connect with Julie

Jeff Guenther
is a Licensed Marriage & Family Therapist in Ashville, NC.