"Swoon" Show Notes: Episode #115 Body Image, Connection, and Intimacy
Jeff Guenther, LPC on May 30, 2021 in swoon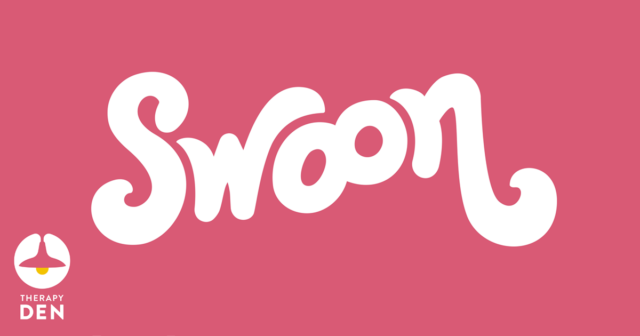 Today Julie and Gina break down many of the ways body image impacts relationships with ourselves and with others.
If you have a question you want to be addressed on a future episode, leave us a voicemail at 971-202-0969.




This episode covers:
You can't have a body without having received complex and critical messages about your body.
Where body shame and self-criticism comes from.
How challenges about our body image impact our connection and passion in relationships.
What are the most common body image hang-ups?
How to create non-judgmental body space in relationships
How to overcome body image issues
Memorable quotes
"We get all kinds of loaded messages about our bodies being good enough and not enough."
"The most normal thing is aging and changing."
"You can't have a body without having received complex and critical messages about your body."
"We often become adults and view our bodies similar to the ways our parents feel about their bodies."
"There is not a body part that doesn't have someone somewhere fixating on it."
"Hearing people gossip about others makes us wonder how they're judging our body too."
"Do you want to still fit into your eighteen-year-old brain?"
"Judgment so easily fuels shame and shame is isolating. So we can't do judgment and connection."
Resources from the Podcast

Swoon Episode #6 - You Body is a Wonderland: Staying Present During Sex
Swoon Episode #18 - Feelin MySelf: Masturbation as Self Care
Be Nourished (online and in Portland, Oregon) Body Trust programs
The Body is Not An Apology, Sonya Renee Taylor
Pleasure Activism, adrienne marie brown
Health At Every Size Community
Why I Practice Weight Neutrality, A Pinch of Healthy
Action Steps
Practice body gratitude and write a love letter to your body.
Ask yourself why specific bodies are attractive to you? What do they mean for and to you?
Leave your body-related question on our voicemail so we can address it on a future show: 971-202-0969!
Hire a therapist or a coach
Looking for professional relationship support? Connect with Gina
Looking for a therapist in Oregon? Connect with Julie
Get support

Join Julie and Gina for the Best Sex of Your Life in 2021
Love More Fight Less: A Relationship Workbook, Gina Senarighi

Your Swoon hosts
Gina Senarighi, MS, MA, CPC is a sexuality counselor and communication consultant specializing in healthy boundaries, passionate relationships, jealousy, and infidelity. She supports non-traditional couples all over the world as a retreat leader and certified relationship coach.
Connect with Gina
Julie Jeske, LPC is a sex and relationship counselor. She has a private practice where she helps clients increase intimacy, ignite passion and deepen their connection to themselves and others. Julie especially loves to help women discover who they are sexually. Through counseling, online classes, or in-person retreats; her clients learn how to talk about their sexual and relationship desires, and explore ways to make them a reality.
Connect with Julie

Jeff Guenther
is a Licensed Marriage & Family Therapist in Ashville, NC.