"Swoon" Show Notes: Episode #96 – Wherever You Are: Virtual Sex
Jeff Guenther, LPC on Jan 17, 2021 in swoon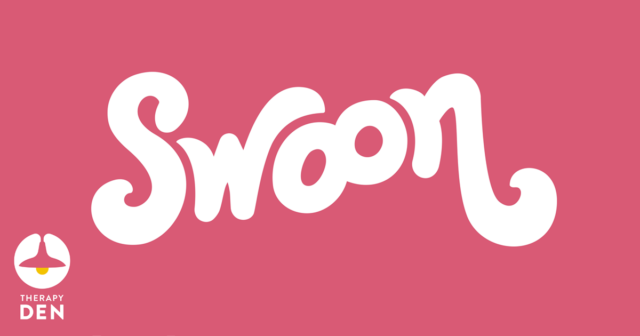 Everything went online last year, so we are sending our apologies this week that we didn't get to the topic of virtual sex a little sooner. But here we are- walking you through the pros and cons of online sex in today's episode of the Swoon Podcast.





This episode covers:
What is virtual sex?
What kinds of virtual sex might work for me?
Why are people even interested in online or virtual sex?
What sorts of boundaries do I need to have safe sex in a virtual world?
How to practice consent online?
Memorable quotes
"So many people want to spice things up, you can have virtual sex with someone you're already with."
"Even if you can have in-person sex with your partner some of the things we're gonna talk about might be things you want to explore."
"If this is something you're thinking about exploring, you don't have to go way outside your comfort zone, you can start with something that feels easier for you."
"Virtual sex can also be a part of your foreplay for in-person sex."
"There are so many possibilities it's exciting. I get excited about all the possibilities in this realm. I just think the possibilities are overwhelming and we have to break that down."
"You can't transmit STIs or COVID or other diseases on camera."
"When you share intimate details there is no guarantee it won't get shared beyond where you initially intended."
"We still need consent for virtual sex."
Resources from the Podcast

Sparkle: A Relationship Refresh for 2021
Love More Fight Less: A Relationship Workbook, Gina Senarighi

Action Steps
Join us for Sparkle: A Relationship Refresh for 2021

Get support
Sparkle: A Relationship Refresh for 2021
Love More Fight Less: A Relationship Workbook, Gina Senarighi

Your Swoon hosts
Gina Senarighi, MS, MA, CPC is a sexuality counselor and communication consultant specializing in healthy boundaries, passionate relationships, jealousy, and infidelity. She supports non-traditional couples all over the world as a retreat leader and certified relationship coach.
Connect with Gina
Julie Jeske, LPC is a sex and relationship counselor. She has a private practice where she helps clients increase intimacy, ignite passion and deepen their connection to themselves and others. Julie especially loves to help women discover who they are sexually. Through counseling, online classes, or in-person retreats; her clients learn how to talk about their sexual and relationship desires, and explore ways to make them a reality.
Connect with Julie

Jeff Guenther
is a Licensed Marriage & Family Therapist in Ashville, NC.