"Swoon" Show Notes: Episode #94 – Goodbye My Lover: Grief & Loss & You
Jeff Guenther, LPC on Jan 03, 2021 in swoon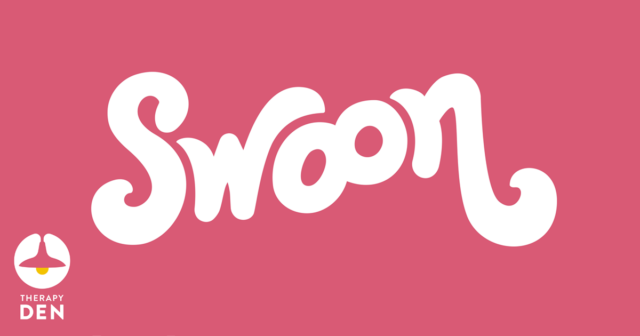 We don't focus enough attention on grief in our culture. In today's episode, Julie and Gina will break down what you need to know to help process grief in healthy ways.

Join us at our new event, Sparkle: A Relationship Refresh for 2021




This episode covers:
What are the signs you might be grieving?
What to do when you're experiencing grief
How to help a friend or partner who is grieving
What is the difference between grief and depression?
How to ask for help when you're grieving alone
Memorable quotes
"We do not have great history, ritual, or tradition around grief."
"We don't really do discomfort all that well."

"When we think about grief we think about death and the sadness around that, but we don't often think of all the other kinds of grief."
"Change often involves grief because we're letting go of something in order to move forward."
"The death of a dream is really intense and we often minimize that."


Resources from the Podcast

Sparkle: A Relationship Refresh for 2021
Love More Fight Less: A Relationship Workbook, Gina Senarighi
Broken Open: How Difficult Times Can Help Us Grow by Elizabeth Lesser

When Things Fall Apart: Heart Advice for Difficult Times by Pema Chodron

This I Know: Notes On Unraveling The Heart by Susannah Conaway

Geography of Loss: Embrace What Is, Honor What Was, Love What Will Be by Patti Digh

Action Steps
How can you prioritize passion, play, and pleasure in small ways in your regular everyday life?
Join us for Sparkle: A Relationship Refresh for 2021

Get support
Sparkle: A Relationship Refresh for 2021
Love More Fight Less: A Relationship Workbook, Gina Senarighi

Your Swoon hosts
Gina Senarighi, MS, MA, CPC is a sexuality counselor and communication consultant specializing in healthy boundaries, passionate relationships, jealousy, and infidelity. She supports non-traditional couples all over the world as a retreat leader and certified relationship coach.
Connect with Gina
Julie Jeske, LPC is a sex and relationship counselor. She has a private practice where she helps clients increase intimacy, ignite passion and deepen their connection to themselves and others. Julie especially loves to help women discover who they are sexually. Through counseling, online classes, or in-person retreats; her clients learn how to talk about their sexual and relationship desires, and explore ways to make them a reality.
Connect with Julie
Jeff Guenther
is a Licensed Marriage & Family Therapist in Ashville, NC.