"Swoon" Show Notes: Episode #85 – The Slow Down: Desire Fatigue
Jeff Guenther, LPC on Nov 01, 2020 in swoon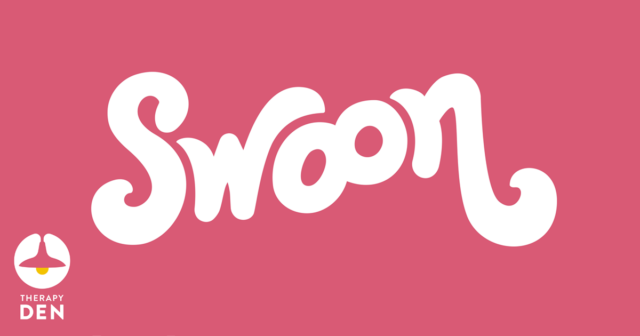 We've been getting a lot of questions from listeners about how to navigate difference of political opinions in relationships, just in time for the US election this episode we invited Jeff to join us to talk about how political difference is impacting relationships.

Join us at our new event, Sparkle: A Relationship Refresh for 2021




This episode covers:
What are the myths of desire fatigue and what should we know?
How is desire fatigue normal, and how much of it is due to the pandemic?
Is it true that the longer you're together the less you feel attracted to each other?
Why do we feel so intensely attracted in the beginning of the relationship?
Memorable quotes
"Even when life is peachy people usually experience desire fatigue."
"You can't sustain the chemical intoxication of the beginning of the relationship without taking supplemental drugs."
"I really love my work and there are days I don't want to do my job. But there are no things I care about at the same intense level every day of my life."
"People who keep desire alive are willing to keep showing up, and get curious about when there's a lower desire concern showing up. I can't expect things to change if I just settle for things as they are."
"Blame isn't a place where we tend erotic fire."
"People who stay curious stay connected and more satisfied."
Resources from the Podcast

Swoon: Keeping Desire Alive in Long-Term Relationships
Swoon: Tending Erotic Fire in Long-Term Relationships
Swoon: Staying Connected After Kids
Come as You Are, Emily Nagoski
Mating in Captivity, Esther Perel

Action Steps
Join us at our new event, Sparkle: A Relationship Refresh for 2021
Get support
Looking for coaching? Connect with Gina

Looking for a therapist in Oregon? Connect with Julie
Looking for other therapeutic support? Check out TherapyDen


Your Swoon hosts
Gina Senarighi, MS, MA, CPC is a sexuality counselor and communication consultant specializing in healthy boundaries, passionate relationships, jealousy, and infidelity. She supports non-traditional couples all over the world as a retreat leader and certified relationship coach.
Connect with Gina
Julie Jeske, LPC is a sex and relationship counselor. She has a private practice where she helps clients increase intimacy, ignite passion and deepen their connection to themselves and others. Julie especially loves to help women discover who they are sexually. Through counseling, online classes, or in-person retreats; her clients learn how to talk about their sexual and relationship desires, and explore ways to make them a reality.
Connect with Julie
Jeff Guenther
is a Licensed Marriage & Family Therapist in Ashville, NC.