"Swoon" Show Notes: Episode #45 – Baby, Baby, Baby - Staying Connected After Kids
Jeff Guenther, MS, LPC on Jan 19, 2020 in swoon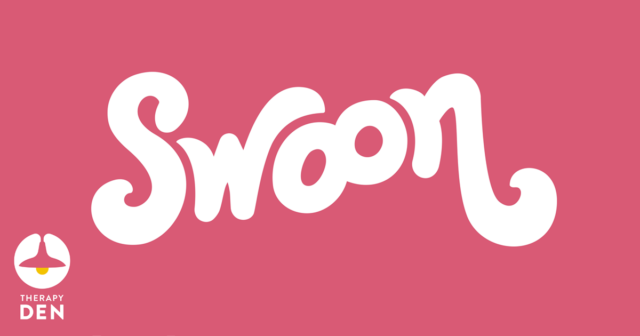 It's hard to have kids and not come face to face with the reality that staying fulfilled and connected in partnership as parents is a real struggle. This week Gina and Julie talk about working with the reality of your situation and prioritizing intimacy.





This episode covers:
Why it's so hard to stay connected when you have kids
How to be more proactive in maintaining our romantic and sexual relationship
Why self-care and independent time are critical to relationship wellness
How to deal with "mama guilt" and parenting distraction
Why date nights are so freaking important
Memorable Quotes
"A lot of people think this is a phase and they will get through it without any work and that is a fantasy."
"The longer you let things go at the status quo, the harder it will be to change things later on."
"80% of couples report a decrease in satisfaction after having kids."
"After having children we have fewer resources. We often have less money, time, energy… less sleep. That is going to affect us."
"Just having smaller people in the house can add a lot of brakes to sexual excitement. Having kids around can be a sexual inhibitor for a lot of people."
"You can't set up consent for touch with an infant or a toddler."
"How can you explore and experience deep meaningful intimacy that isn't only limited to penetrative or vaginal sex? If you have other tools in your toolbox it will help you navigate intimacy even if you can't have penetrative sex for a while when one of you is healing or distracted."
"There is no replacement for quality time together."
"It doesn't have to be elaborate or hard to keep the romance alive, but you do have to prioritize it."
Resouces from the Podcast
And Baby Makes Three, John & Julie Gottman
Swoon Sexual Communication Episode
Action Steps
Plan quality time. Have a date. Schedule a sitter. Show up like it's your third date.
Prioritize being physically affectionate.
Find small ways to romance each other.
You can find a therapist at TherapyDen.

Your Swoon hosts
Gina Senarighi, MS, MA, CPC is a sexuality counselor and communication consultant specializing in healthy boundaries, passionate relationships, jealousy, and infidelity. She supports non-traditional couples all over the world as a retreat leader and certified relationship coach.
Connect with Gina
Julie Jeske, LPC is a sex and relationship counselor. She has a private practice where she helps clients increase intimacy, ignite passion and deepen their connection to themselves and others. Julie especially loves to help women discover who they are sexually. Through counseling, online classes, or in-person retreats; her clients learn how to talk about their sexual and relationship desires, and explore ways to make them a reality.
Connect with Julie
Jeff Guenther
is a Licensed Professional Counselor in Portland, OR.
Website