"Swoon" Show Notes: Episode #42 – What Are You Doing New Year's Eve? Starting the Year in Love
Jeff Guenther, MS, LPC on Dec 29, 2019 in swoon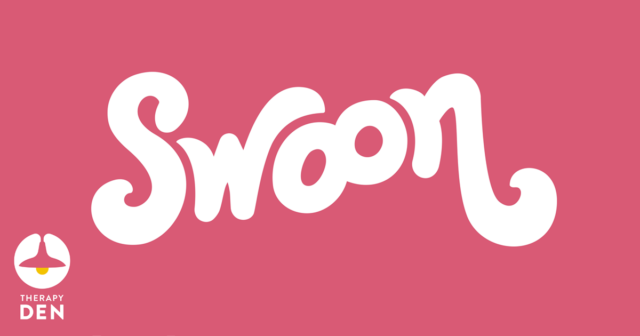 Lots of us set intentions when the year turns, this week Gina and Julie are talking about reflecting on the past year and setting intentions for stronger partnerships in the coming year.





This episode covers:
Why it's important to reflect on the last year
How to use New Year's reflections to strengthen your connection
How setting intentions and goals in relationship can improve your relationship
Memorable Quotes
"Without taking a moment to pause we can really easily overlook all the things that went well and brought us joy over a year."
"A lot of the focus on the new year is about personal growth. This is an opportunity to focus on relationships too."
"In a solid business we're going to do quarterly reviews and strategic planning. It doesn't have to be woo if that's not for you. These are good practices for any team, and your relationship is a team."
"People think it should all just take care of itself. And as we always say relationships require attention. If you're looking for a place to put energy into a relationship the more that area can grow."
"Having these conversations is the proactive work you need to do so you don't end up doing reactive work in a couples therapy session further down the road."
Resouces from the Podcast
SWOON: Sexual Communication Episode Desire Map, Danielle LaPorte
Finding Your Own North Star, Martha Beck
Action Steps
Set tangible goals for your relationship.
Create a shared bucket list with your partner.

You can find a therapist at TherapyDen.

Your Swoon hosts
Gina Senarighi, MS, MA, CPC is a sexuality counselor and communication consultant specializing in healthy boundaries, passionate relationships, jealousy, and infidelity. She supports non-traditional couples all over the world as a retreat leader and certified relationship coach.
Connect with Gina
Julie Jeske, LPC is a sex and relationship counselor. She has a private practice where she helps clients increase intimacy, ignite passion and deepen their connection to themselves and others. Julie especially loves to help women discover who they are sexually. Through counseling, online classes, or in-person retreats; her clients learn how to talk about their sexual and relationship desires, and explore ways to make them a reality.
Connect with Julie
Jeff Guenther
is a Licensed Professional Counselor in Portland, OR.
Website