"Swoon" Show Notes: Episode #105 – Slow Jams: The Decrease in Sexual Energy During a Pandemic
Jeff Guenther, LPC on Mar 21, 2021 in swoon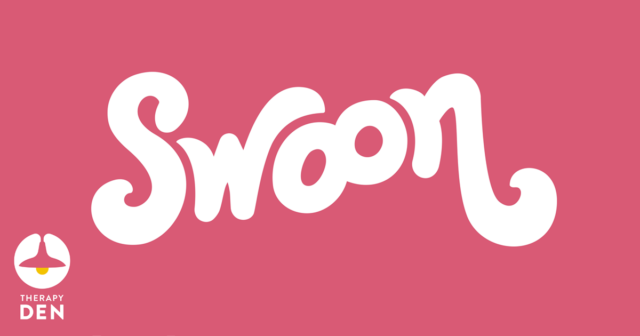 In this episode with Julie and Gina, you're gonna learn to keep a slow cooker of erotic fire going through the pandemic- instead of letting it burn out.





This episode covers:
How is life in a pandemic decreasing desire and sexual connection?
What are the pandemic-specific barriers to eroticism?
How does working from home impact relationships?
How do we tend to our libido?
What are the accelerators and brake pedals in sexual connection?
Memorable quotes
"For some people, it's highlighting things that were a problem before."
"The erotic does not thrive in a tight boring container."
"Most people are experiencing intense desperation and claustrophobia at the same time."
"There are ways we can go from a worker bee to a connected partner, but they almost all require space."
"Libido is really about life force."
"We're not plugging into erotic/eros energy, it's not surprising we're having a hard time sexually."
"If you don't have space to talk about sex, you don't have space to do sex."
"Sexy slow cooker slow jams"
"If your erotic energy falls off completely starting back up again is gonna take a LOT of energy."
"We're around each other, but we're not really together."
"Show up for each other."
Resources from the Podcast

Join Julie and Gina for the Best Sex of Your Life in 2021
Best Sex of My Life: Spice It Up
Best Sex of My Life: Sexual Communication
Another Victim of COVID-19: Sex Between Married Couples
Chandelier: Keeping the Sparkle in Your Relationship (even during a pandemic‪)

OMG YES - Masturbation for people with vulvas/vaginas
Love More, Fight Less: Communication Skills Every Couple Needs: A Relationship Workbook for Couples by Gina Senarighi
Action Steps
Join Julie and Gina for the Best Sex of Your Life in 2021

Get Gina's book on communication.
Hire a therapist or a coach
Get support
Join Julie and Gina for the Best Sex of Your Life in 2021
Love More Fight Less: A Relationship Workbook, Gina Senarighi

Your Swoon hosts
Gina Senarighi, MS, MA, CPC is a sexuality counselor and communication consultant specializing in healthy boundaries, passionate relationships, jealousy, and infidelity. She supports non-traditional couples all over the world as a retreat leader and certified relationship coach.
Connect with Gina
Julie Jeske, LPC is a sex and relationship counselor. She has a private practice where she helps clients increase intimacy, ignite passion and deepen their connection to themselves and others. Julie especially loves to help women discover who they are sexually. Through counseling, online classes, or in-person retreats; her clients learn how to talk about their sexual and relationship desires, and explore ways to make them a reality.
Connect with Julie

Jeff Guenther
is a Licensed Marriage & Family Therapist in Ashville, NC.