"Swoon" Show Notes: Episode #102 – The Power of Love: Power Exchange in Relationship
Jeff Guenther, LPC on Feb 28, 2021 in swoon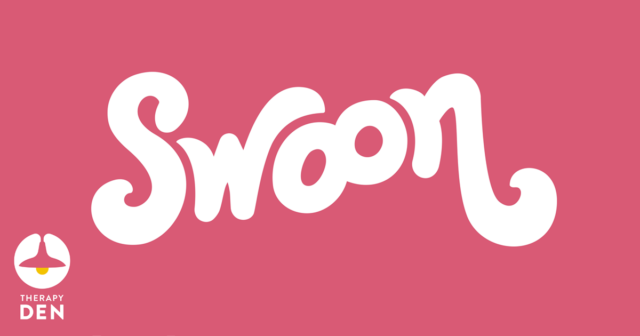 Power exchange can be an incredibly powerful (LOL) way to build anticipation, arousal, and tenderness in sexual relationships. Today Julie and Gina walk you through how to use power exchange successfully in your own erotic play.





This episode covers:
What are important power dynamics in a relationship?
How can we use power exchange in the bedroom?
What is a 24/7 power exchange relationship?
How do power dynamics become an issue in relationships?
How could this go poorly? What to look out for?
Memorable quotes
"Everyone is in a 24/7 power dynamic, just some people don't negotiate it."
"The mainstream media has ideas about power play and what it looks like. Often they portray the person who is doing the thing as all-powerful, but actually, it's more about their surrender to focusing on the person experiencing something."
"If you're thinking about this like about hurting someone... or being in control or being angry...but when I think about being in a dominant role it's strangely submissive because you are only paying attention to the experience of the sub."
"You need to stay in tune with the other person's experience."
"Power play involves agreements, talking, and checking in with each other. But what we're talking about is doing this in a really caring loving way."
"It's not just crazy guys with weird mommy issues doing this."
"All of the vanilla, mainstream, couples with more commonly accepted sexual practices I have worked with have told me they have a dash of power exchange in them."
"I just want to please my partner and have them be worshipped for a while."
"This is the fan yourself break in the podcast."
"One really common way people get into power exchange is through role play. There is often a power dynamic in partnered costume sets."
"Just as much as the person initiating needs to be clear about what they're into, the person listening needs to be clear about what they're willing to try."
"Playing with power exchange doesn't mean you have abandoned your egalitarian feminist relationship ideals."
Resources from the Podcast

Join Julie and Gina for the Best Sex of Your Life in 2021
Let's Talk About Sex: Sex Education We Wish Everyone Knew

Love More, Fight Less: Communication Skills Every Couple Needs: A Relationship Workbook for Couples by Gina Senarighi
BDSM Checklist (attached)
Autostraddle Worksheet to Help Talk About Sex
Action Steps
Talk about the checklist (linked under resources above) with your sweetheart.
Join Julie and Gina for the Best Sex of Your Life in 2021

Get Gina's book or hire a therapist or a coach
Get support
Sparkle: A Relationship Refresh for 2021
Love More Fight Less: A Relationship Workbook, Gina Senarighi

Your Swoon hosts
Gina Senarighi, MS, MA, CPC is a sexuality counselor and communication consultant specializing in healthy boundaries, passionate relationships, jealousy, and infidelity. She supports non-traditional couples all over the world as a retreat leader and certified relationship coach.
Connect with Gina
Julie Jeske, LPC is a sex and relationship counselor. She has a private practice where she helps clients increase intimacy, ignite passion and deepen their connection to themselves and others. Julie especially loves to help women discover who they are sexually. Through counseling, online classes, or in-person retreats; her clients learn how to talk about their sexual and relationship desires, and explore ways to make them a reality.
Connect with Julie

Jeff Guenther
is a Licensed Marriage & Family Therapist in Ashville, NC.