"Swoon" Show Notes: Episode #112 Relationship assumptions and how to shift them
Jeff Guenther, LPC on May 09, 2021 in swoon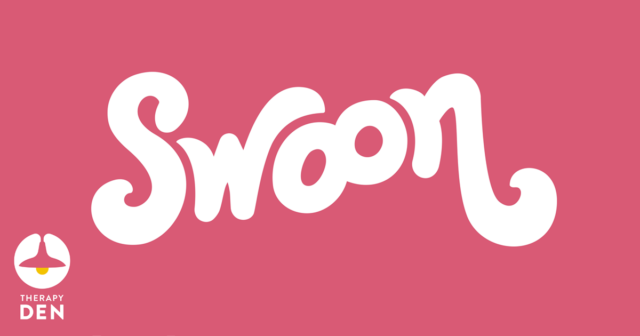 We create a lot of stories, in relationships and in our lives. This week on Swoon, Julie and Gina dive into relationship assumptions, how they affect relationships and how to change them.

Call Gina and Julie and get your question on air in a future episode: 971-202-0869!




This episode covers:
Assumptions we make in relationships
How assumptions affect relationships
How disconnection can create assumptions
How to check in with your partner about assumptions
How to check our own assumptions
Memorable quotes
"We create a lot of stories, in relationships and in our lives. We love to create meaning and our meaning is not always based in reality It is often created because of fears or past experiences."

"It's a thing we all do. You can't live in the world without making some assumptions somewhere."

"We are constantly filling in the gaps with our assumptions."

"You can't always trust your thoughts."

"I spent 3 days thinking, 'she hates me, she thinks I'm a toast stealer, she thinks I don't respect order'...all this insecurity projected about toast!"

"The bigger the gap, the more room there is to create stories."

"This is why we talk about having weekly check-ins and dates and daily rituals."

"Assumptions are the termites of relationships."

"Not dealing with it now is only going to postpone dealing with it later."
Resources from the Podcast

Gina's Book - Love More, Fight Less: Communication Skills Every Couple Needs: A Relationship Workbook for Couples - especially page 62
Action Steps
Start noticing when assumptions are happening, especially when they are negative. When you notice a negative assumption, challenge yourself to make 2 positive or generous assumptions/stories.

Use "the Feedback Wheel" by Terry Real
"This is what happened"
"This is the story I told myself about it"
"This is how I feel about it"
"This is what I would like"
Leave us your assumption on our voicemail so we can address it on a future show: 971-202-0869!
Hire a therapist or a coach
Looking for professional relationship support? Connect with Gina
Looking for a therapist in Oregon? Connect with Julie
Get support

Join Julie and Gina for the Best Sex of Your Life in 2021
Love More Fight Less: A Relationship Workbook, Gina Senarighi

Your Swoon hosts
Gina Senarighi, MS, MA, CPC is a sexuality counselor and communication consultant specializing in healthy boundaries, passionate relationships, jealousy, and infidelity. She supports non-traditional couples all over the world as a retreat leader and certified relationship coach.
Connect with Gina
Julie Jeske, LPC is a sex and relationship counselor. She has a private practice where she helps clients increase intimacy, ignite passion and deepen their connection to themselves and others. Julie especially loves to help women discover who they are sexually. Through counseling, online classes, or in-person retreats; her clients learn how to talk about their sexual and relationship desires, and explore ways to make them a reality.
Connect with Julie

Jeff Guenther
is a Licensed Marriage & Family Therapist in Ashville, NC.