"Swoon" Show Notes: Episode #26 – Hey Jealousy: Managing Jealousy and Insecurity in Relationships
Jeff Guenther, MS, LPC on Sep 08, 2019 in swoon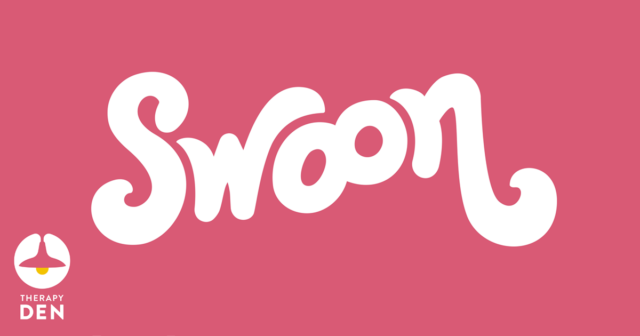 It can be really disruptive when jealousy pays you a visit. Most folks would rather never feel jealous at all because it usually feels so terrible and overwhelming. Pick up a few really useful tools to manage jealousy so you don't have to feel so bad with Julie and Gina this week.




This episode covers:
Why jealousy is a problem and a few common ways jealousy can impact your relationship
How to befriend your jealousy so you can have a better relationship with it
How to manage the reactivity that come sup when jealousy pays you a visit
How to shift from jealousy to gratitude and appreciation
When and how jealousy can actually be useful in relationships
Resouces from the Podcast
Action Steps

When you notice jealousy (or fear) is showing up first acknowledge it is there. Remove yourself from the reactive space and take deep breaths. Then focus on gratitude instead and begin a list of appreciations to ground you in what your jealousy might be trying to protect instead of the reactions coming up.
OR
Make three columns on a piece of paper. In the first column write out all your thoughts (you don't have to show this to anyone, so don't worry about editing yourself here). In the second column list the feelings associated with each thought. And in the final column make a list of actions you can take or requests you can make to address the feelings.
Your Swoon hosts
Gina Senarighi, MS, MA, CPC is a sexuality counselor and communication consultant specializing in healthy boundaries, passionate relationships, jealousy, and infidelity. She supports non-traditional couples all over the world as a retreat leader and certified relationship coach.
Connect with Gina
Julie Jeske, LPC is a sex and relationship counselor. She has a private practice where she helps clients increase intimacy, ignite passion and deepen their connection to themselves and others. Julie especially loves to help women discover who they are sexually. Through counseling, online classes, or in-person retreats; her clients learn how to talk about their sexual and relationship desires, and explore ways to make them a reality.
Connect with Julie
Jeff Guenther
is a Licensed Professional Counselor in Portland, OR.
Website