"Swoon" Show Notes: Episode #17 – Let's Talk About Sex: Sex Education We Wish Everyone Knew
Jeff Guenther, MS, LPC on Jul 07, 2019 in swoon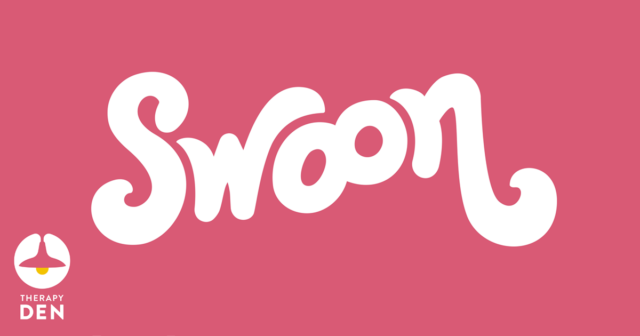 When beginning this podcast, one of your host's greatest hopes was to dispel misinformation about sex and get some accurate sexual health and pleasure information out into the world. Listen in and learn some of the most important facts about sexuality we wish more people knew.





This episode covers:
Things we wish everyone knew about sexuality, sexual health, and pleasure
How many people feel sex is a mystery because they had no sexual education
Porn is not sex ed
What we wish people knew about lube (and how important it is)
How useful it is to know your way around a vibrator and/or a clitoris
How extremely common erectile dysfunction is
How to talk about consent in order to have fulfilling sexual connections
Quotes from the episode
"Almost no one gets quality sexual education. A lot of people get abstinence-only or no sex education. Or fear-based sex education which is all about things to avoid instead of things to enjoy... just be afraid of sex. Don't do it. And almost all the sex ed if anyone does get it is about straight intercourse and reproduction- never is it about creativity, joy, or pleasure or consent... and never is it about communication- it's all body-based. So we needed to do a podcast to undo a whole bunch of that."
"Porn has a great place for arousal and as entertainment but when we use it as education sometimes people don't realize a lot of porn is acting. It's fantasy and we can't use it as a template for a relationship in real life."
"If you're wanting to learn about pleasing a partner, porn isn't the best place to do that because porn is about pleasing the viewer."
"You can mess around with vibrators all over the place."
"You are entitled to your desires and pleasures no matter how surprising or unusual they may seem."
"Masturbation is an essential life skill."
Resources Shared in This Episode

Books:
Come As You Are - Emily Nagoski
What Makes a Baby - Cory Silverberg
Becoming Cliterate - Laurie Mintz
The Whole Lesbian Sex Book - Felice Newman
The Guide to Getting it On - Paul Joannides
Websites:
Planned Parenthood Sexual Health Information
Workshops:
Center for Sex Positive Culture
Action Steps from the Podcast
Take a class, workshop, or read one of the books or resources we've listed here. Really, invest time and energy into learning about sex- there's always something new to know!

Your Swoon hosts

Gina Senarighi, MS, MA, CPC is a sexuality counselor and communication consultant specializing in healthy boundaries, passionate relationships, jealousy, and infidelity. She supports non-traditional couples all over the world as a retreat leader and certified relationship coach.
Connect with Gina
Julie Jeske, LPC is a sex and relationship counselor. She has a private practice where she helps clients increase intimacy, ignite passion and deepen their connection to themselves and others. Julie especially loves to help women discover who they are sexually. Through counseling, online classes, or in-person retreats; her clients learn how to talk about their sexual and relationship desires, and explore ways to make them a reality.
Connect with Julie
Jeff Guenther
is a Licensed Professional Counselor in Portland, OR.
Website