"Swoon" Show Notes: Episode #86 – Chandelier: Keeping the Sparkle in Your Relationship (even during a pandemic)
Jeff Guenther, LPC on Nov 08, 2020 in swoon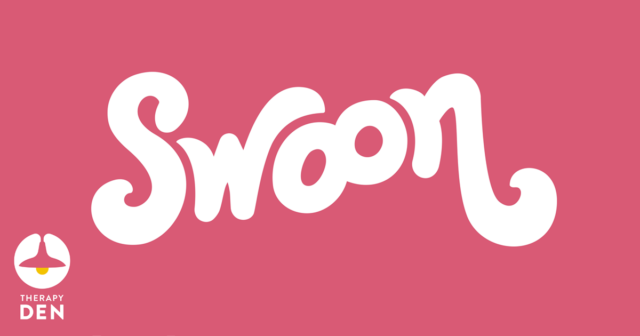 Feeling disconnected or blah in your relationship? This week, Julie and Gina talk about ways to bring joy, pleasure and excitement into your life and relationship (even during a pandemic).

Join us at our new event, Sparkle: A Relationship Refresh for 2021




This episode covers:
How to thrive in your relationship (even during a pandemic)
Ways to bring joy, pleasure and excitement into your life and relationship
The importance of taking care of yourself so you can show up in your relationship
How to make your quality time more intentional
Ways to use reflection and ritual in your relationship
Memorable quotes

"We're talking about connection, but also excitement. Remember excitement?"
"Can we also explore ways to bring some of that yumminess and juiciness into your relationship even during a pandemic?"
"Instead of waiting until things get better, we have to shift our mindset."
"I can't ever imagine pre-pandemic me saying, 'Hey guys, I'm working on another 1000 piece puzzle!'"
"We are having to recalibrate some of the things that nurture us, nourish us and bring us joy."
"Are you getting alone time?"
"So many of us have grief right now about how things used to be or how we wish they could be."
"What comes after you feel your feelings is usually pretty great."
"That's why we do partnership, right? To be seen and cared for by another."
"Think about it like micro-dosing connection throughout the day."
"That connection often creates lubrication for other parts of our lives."
"Sparkle is our current event we are working on and maybe Lubrication will be our next one."
"Having rituals and traditions in our relationship can be a great way to prioritize each other and keep that sparkle alive as well."


Resources from the Podcast

Managing your relationship during a pandemic
Staying Connected When Things Are Scary - Love in a Time of COVID-19
Swoon Episode - The Slow Down: Desire Fatigue

Love More Fight Less, Communication Workbook for All Couples, Gina Senarighi
Sparkle: A Relationship Refresh for 2021
Action Steps
Join us at our new event, Sparkle: A Relationship Refresh for 2021
Do some reflection on our relationship.
How do we prioritize connection in big and small ways?
What is working?
Create a daily gratitude practice in your relationship – Share something you are grateful for (be specific) and add how it makes you feel or what it means to you.

Get support
Looking for coaching? Connect with Gina

Looking for a therapist in Oregon? Connect with Julie
Looking for other therapeutic support? Check out TherapyDen


Your Swoon hosts
Gina Senarighi, MS, MA, CPC is a sexuality counselor and communication consultant specializing in healthy boundaries, passionate relationships, jealousy, and infidelity. She supports non-traditional couples all over the world as a retreat leader and certified relationship coach.
Connect with Gina
Julie Jeske, LPC is a sex and relationship counselor. She has a private practice where she helps clients increase intimacy, ignite passion and deepen their connection to themselves and others. Julie especially loves to help women discover who they are sexually. Through counseling, online classes, or in-person retreats; her clients learn how to talk about their sexual and relationship desires, and explore ways to make them a reality.
Connect with Julie
Jeff Guenther
is a Licensed Marriage & Family Therapist in Ashville, NC.