"Swoon" Show Notes: Episode #64 – HELP!: More tricky conversations.
Jeff Guenther, MS, LPC on May 31, 2020 in swoon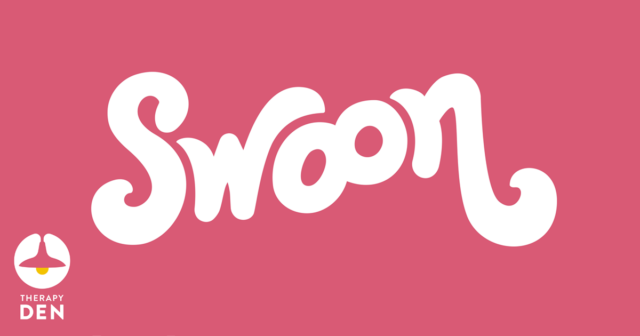 Julie and Gina continue to share skills and tools for tricky conversations. This week they explore how to tell your partner you want to go to couples counseling/coaching and how to talk about your STI/STD status.





This episode covers:
How to talk to your partner about getting support for your relationship
Skills you can use for any tricky conversation
What happens when you wait too long to get relationship support
The importance of talking about STI's/STD's before having sex
How to have an conversation about your STI/STD status
Ways to lessen the stigma and shame around going to therapy or having an STI
Examples of how (and how NOT) to have these conversations
Memorable Quotes
"Most couples come into couples work 7-8 years too late."
"There is still a lot of shame and taboo around going to see a couples therapist or couples coach."
"So many people treat relationship work like it's an emergency room. We wait until we are in crisis and trauma and then zoom in wanting a quick fix."
"I can't tell you how many times people sit across from me and hope that I say they are the right one and their partner is the bad one."
"If you think about any other area of your life, it wouldn't be weird hiring someone to help you do something you don't know how to do."
"Very few of us get great relationship skills training in our families or in our early relationships."
"People can feel a lot of shame about STIs and we don't know how to talk about things we feel ashamed of."
"You don't have to sleep around a lot to get an STI."
"Even if you don't have an STI, it would be lovely if you initiated a conversation about sexual health with a new partner."

"Transparency + Consistency = Trust"
Resouces from the Podcast

American Sexual Health Association STDs/STIs
Swoon "What to say in tricky conversations" Episode
Action Steps
Use the skills we are exploring each week to have your own "tricky conversations."

Get support
Looking for coaching? Connect with Gina

Looking for a therapist in Oregon? Connect with Julie
Looking for other therapeutic support? Check out TherapyDen


Your Swoon hosts
Gina Senarighi, MS, MA, CPC is a sexuality counselor and communication consultant specializing in healthy boundaries, passionate relationships, jealousy, and infidelity. She supports non-traditional couples all over the world as a retreat leader and certified relationship coach.
Connect with Gina
Julie Jeske, LPC is a sex and relationship counselor. She has a private practice where she helps clients increase intimacy, ignite passion and deepen their connection to themselves and others. Julie especially loves to help women discover who they are sexually. Through counseling, online classes, or in-person retreats; her clients learn how to talk about their sexual and relationship desires, and explore ways to make them a reality.
Connect with Julie
Jeff Guenther
is a Licensed Professional Counselor in Portland, OR.
Website