"Swoon" Show Notes: Episode #101 – Pleasure Principle: Our Pleasure Episode
Jeff Guenther, LPC on Feb 21, 2021 in swoon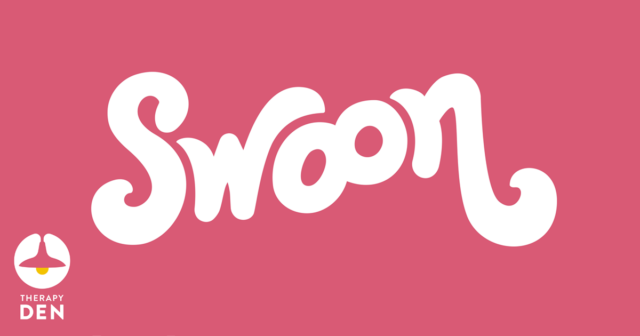 We don't know how, but even though we've told you many many times to center your partner's pleasure we have yet to do an episode centering on pleasure. Join Gina and Julie (aka Pleasure Girl) today for a deep dive into pleasure.





This episode covers:
What are the most common struggles couples have with pleasure?
What is the difference between pleasure and comfort?
How can we enhance general pleasure?
Why is it so hard to center pleasure for so many people?
Memorable quotes
"There is a fine line between pleasure and comfort."
"Pleasure is enlivening and activating, it wakes us up, where comfort and relaxing sometimes makes us want to disengage."
"There are a lot of people out there with issues around feeling worthy of pleasure."
"You don't have to earn your pleasure."
"We can not talk about pleasure without talking about guilt... our culture even has a phrase 'guilty pleasures' because we connect shame with feeling good."
"We have a fear of real joy."
"Pleasure doesn't have to be extreme. We're so tuned in to extremes of pleasure we often overlook simpler, smaller pleasures and that continues an experience of all-or-nothing in terms of pleasure."
"It's a little gift to myself."
Resources from the Podcast

Join Julie and Gina for the Best Sex of Your Life in 2021
Your Body is a Wonderland - Getting Out of Your Head and Into Your Body‬
Freak Like Me: Working with Your Erotic Templat‪e

Feelin Myself: Masturbation is an Essential Life Skill‬

Pleasure Principle: Centering Your Partner's Pleasure

Let's Talk About Sex: Sex Education We Wish Everyone Knew

Love More, Fight Less: Communication Skills Every Couple Needs: A Relationship Workbook for Couples by Gina Senarighi
Better Sex Through Mindfulness, Dr. Lori Brotto
Pleasure Activism, adrienne maree brown
Action Steps
Create a 10-item pleasure list (listen to the episode for more)!
Join Julie and Gina for the Best Sex of Your Life in 2021

Get Gina's book or hire a therapist or a coach
Get support
Sparkle: A Relationship Refresh for 2021
Love More Fight Less: A Relationship Workbook, Gina Senarighi

Your Swoon hosts
Gina Senarighi, MS, MA, CPC is a sexuality counselor and communication consultant specializing in healthy boundaries, passionate relationships, jealousy, and infidelity. She supports non-traditional couples all over the world as a retreat leader and certified relationship coach.
Connect with Gina
Julie Jeske, LPC is a sex and relationship counselor. She has a private practice where she helps clients increase intimacy, ignite passion and deepen their connection to themselves and others. Julie especially loves to help women discover who they are sexually. Through counseling, online classes, or in-person retreats; her clients learn how to talk about their sexual and relationship desires, and explore ways to make them a reality.
Connect with Julie

Jeff Guenther
is a Licensed Marriage & Family Therapist in Ashville, NC.