"Swoon" Show Notes: Episode #32 – Know When to Hold'em: When to Break Up
Jeff Guenther, MS, LPC on Oct 20, 2019 in swoon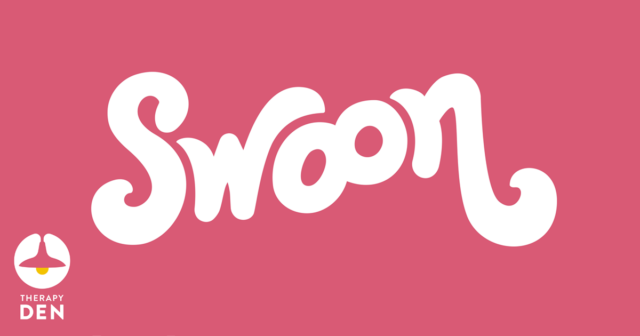 Breakups aren't easy- and deciding when to call it quits can be one of the most challenging parts.
Julie and Gina break down some of the most common issues clients face when approaching the topic, and how to overcome them in your relationships.




This episode covers:
How to know when to break up
How do you decide what you can work on versus what you can't
Does the current iteration of your relationship work with what you really want?
When to hire help to make this big decision
Memorable Quotes
"The person you most want to process isn't someone you can work through this with."
"How can your relationship expand to fit the things we want?"
"You have to be really clear and you have to be really honest about what you're really wanting. And that can be really scary if you have fear about the relationship ending."
"You can't always compromise on things."
"Be really clear about what we want instead of undercutting what we want and then only getting part of what we want."
"We only get one life and some of these big decisions are things we can only do one way or one time. So you have to be really clear about what you want."
"Really look at the current iteration of the relationship instead of trying to change back into the way we were or some aspirational fantasy of how we could be."
"If nothing changes is this the relationship you want to be in?"
"Can it change? For sure, but the trajectory of change isn't linear…we take a few steps forward and then a fall back into an old pattern and that part can be really hard when you're already exhausted or worn down. Do you have the patience and bandwidth for the work that it's gonna take for change?"
"Do you have the energy to do this work? Not just your partner to change"
Resouces from the Podcast
Too Good to Leave, Too Bad to Stay
The Truth That Lives There, Cheryl Strayed (Dear Sugar) on the Rumpus
Tiny Beautiful Things: Advice on Love and Life from Dear Sugar
Action Steps
Julie's Couples Reflection Questions:
When you envision your ultimate relationship, what do you want it to look like? How do you want it to feel?
What needs to change for that to happen in this relationship?
How do you wish your partner would change?
How are you willing to change?
What do you need to let go of in order to move forward in this relationship?
How will your life be different if you decide to end this relationship?
Hire a therapist to help you process
https://www.youtube.com/watch?v=7hx4gdlfamo

Your Swoon hosts
Gina Senarighi, MS, MA, CPC is a sexuality counselor and communication consultant specializing in healthy boundaries, passionate relationships, jealousy, and infidelity. She supports non-traditional couples all over the world as a retreat leader and certified relationship coach.
Connect with Gina
Julie Jeske, LPC is a sex and relationship counselor. She has a private practice where she helps clients increase intimacy, ignite passion and deepen their connection to themselves and others. Julie especially loves to help women discover who they are sexually. Through counseling, online classes, or in-person retreats; her clients learn how to talk about their sexual and relationship desires, and explore ways to make them a reality.
Connect with Julie
Jeff Guenther
is a Licensed Professional Counselor in Portland, OR.
Website